We are pleased to re-re-open, and in a very real way this time.
Not only are we starting up the Sunday Práctica and having our first Milonga La Capital of 2022, we are also holding our first group classes since 2020.
COVID-19 Protocols
Let's get one thing out of the way:
We will require all attendees to our events to show proof of vaccination (QR code) during March 2022. This is in keeping with our promise to lag behind any changes in public health regulations. We'll re-evaluate this policy at the end of the month, once the effects of the provincial reopening become clear. Masks continue to be mandated in indoor settings, so please plan on wearing a mask throughout all events.
We encourage each of you to get your hands on some rapid tests and to stay vigilant about the relevant statistics. Please do not come to events if you are feeling unwell and keep self-screening. If you test positive and were possibly contagious during a tango event, please, please get in touch with me so that I can let others know (keeping you anonymous) so that we can isolate accordingly if needed.
We as a tango community have done a great job throughout the pandemic to keep each other safe. I thank each of you for doing your part to get us to this point.
Free Beginner Classes: Let's Do This
It has been two years since we've had a beginner class, and even that one was stalled in the middle. We look forward to crafting new groups of tango dancers to make up for lost time.
To celebrate, we are holding two Free Beginner Argentine Tango Classes:
Saturday, March 12, 6 to 7 PM, at 430 Churchill Avenue North (Westboro)
Sunday, March 13, 5 to 6 PM, at 61 Main Street (Centreville / Old Ottawa East)
Please see this page for more information, or go directly to the sign-up page for all the details you will need.
The Sunday Practica and Milonga La Capital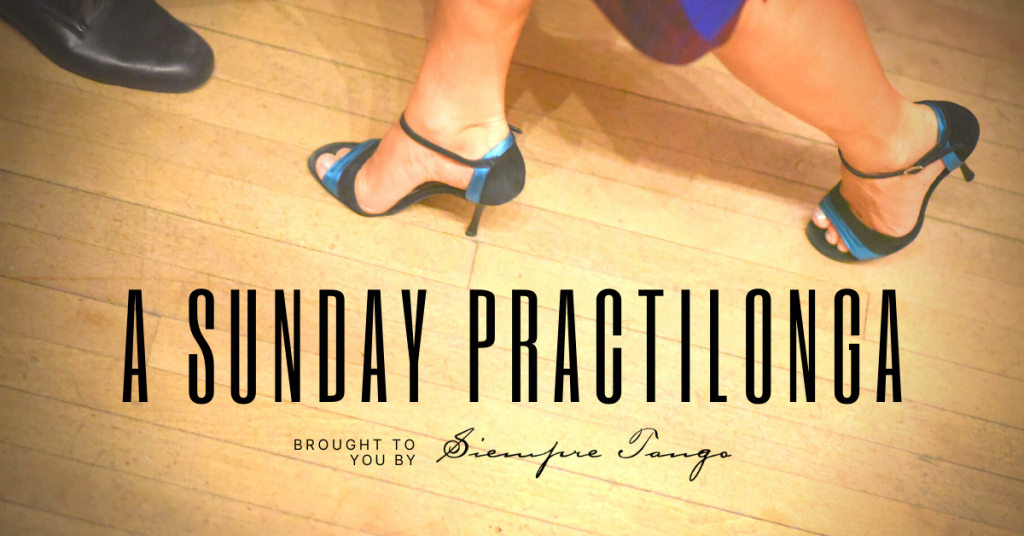 We look forward to seeing you at the Sunday Práctica on March 6, from 6:30 to 9 PM. It'll be a practilonga – very casual with an eclectic mix of music (meaning, yes, I will play a bit of nuevo and alternative throughout the night). If you visit the Sunday Práctica page, you'll notice that subsequent prácticas will start at 7 PM and go to 9:30 PM.
And of course, we are happy to invite each of you to the first La Capital of 2022 on Saturday, March 12. Music starts at 7:30 PM and goes until 11:30 PM. DJs TBA. Like last time, the bar will open at 7:30 PM and light snacks will be available as well. For more details, go here.
Upcoming Classes
On Thursdays, starting March 10, we'll have the Social Tango Lab. If you can only attend one tango class a week, make it this one. This class is great for Intermediate Dancers, and is particularly ideal for those who have not danced very much since 2020. Advanced beginners will be challenged, and Advanced dancers will find a lot of space for exploration.
One perk of having this class at Arts Court is that parking is free in City-owned garages for the month of March and the LRT is also free this month.
On Sundays, starting March 20, we'll offer a Tango 101 Intensive. 3 long classes, with time for both learning and practicing, will get just about anyone ready to dance.
I am offering a 20% discount on this beginner series to anyone who living in Centretown, specifically to those living in the Red Zone. As a Centretown resident in the middle of everything, I know how difficult the February 2022 occupation was for many people. It was amazing to see the sense of fight and mutual support that the Ottawa community showed. THESE are the people I want to see in our tango community! If you know anyone in Centretown, please let them know that there's a great tango class taking place nearby.
Want to know more? Visit our "Weekly Class" page.
Private Lessons
I still have some spots for private lessons on Monday and Wednesday evenings. Feel free to email to ask questions or to schedule a session.
And speaking of private lessons, here's some more good news: now that we are inching towards normal, Francis will be able to visit Ottawa about once a month. He is available for private lessons in both A.T.s — Alexander Technique and Argentine Tango. His next visit happens to be March 11-12, so if you want to schedule a session with him, please email him directly.
Community Action
I am sure many of you are aggrieved and saddened by the war and occupation on Ukraine. If you would like to do something as a tango community, I would love to hear from you. It's a bit short notice to organize something for the upcoming milonga (not that wars are on a convenient schedule), but I'd like for our community members to lead the efforts to help. The need for aid will not diminish, even if the war were resolved tomorrow, so I am very open to doing something in the next month or so. Just email me and let me know!